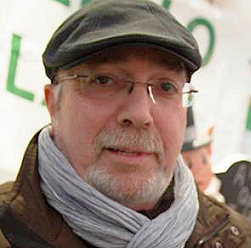 George is our original artist and offers a  distinctive style.
Famous in Europe, George is respected by his caricaturist peers for his skills and talents in creating an original caricature from photo and has received many awards in relation to his caricature artwork.
Artist George is highly skilled and  hand outlines your picture based on the photo before final digital airbrushing.
His specialty is head and shoulders caricatures.

Click to enlarge