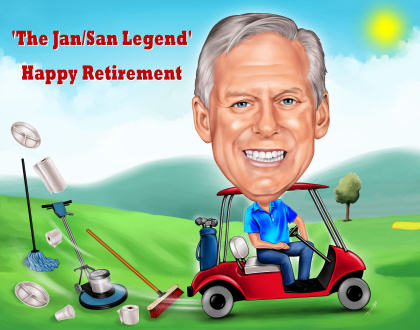 If you have been given the task of coming up with a unique retirement gift idea for a retiring colleague you might be stressing out.
The retiring colleague may be someone you work closely with, or could be a member of management of whom you have irregular contact and the task of arranging a special gift has been assigned to you.
You could of course  down the route  of  typical 'personalized' retirement gifts, something with a name engraved on it or a gift that relates, no matter how remotely to their time after retirement.
If you are reporting to management about your researched ideas, they may say yes to one, just to get the task back on your shoulders. If the recipient does not find it amazing, guess who feels the heat….
Fear not! An amazing, personalized, unique gift idea  that requires just a little planning, some consultation with colleagues and  photo or two and that will WOW everyone is not that hard.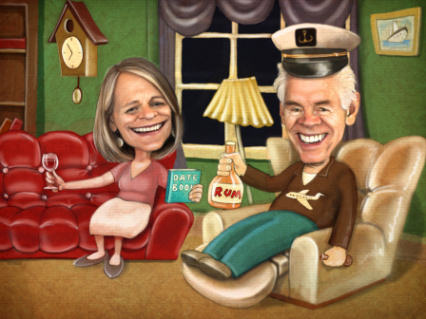 How To Get A Personalized, Unique Retirement Gift Idea.
There are several elements to creating a great personalized retirement gift:
An acknowledgement to the business company. Lets face it, if the company is paying for the retirement gift, they want to be included.
Include colleagues.  A workplace is as much about the people we work with as it is the daily tasks.
Pay homage to the retirees significant achievement/s or personality traits
Help them look forward to the future…they have plans for a life that could last as long as their past career
How to include all that in one retirement gift?
It is surprisingly easy – a custom artwork. Here is how you meet the needs:
 Including the business or company is not hard. It could be as simple as including a logo, or maybe the building or other aspect of the workplace.
Colleagues can be included as extra characters in the art (as significant features or likeness in far background), a list or people  incorporated,  Alternatively a wide mat when framed so people can sign with well-wishes.
Achievements or work locations can be as awards, a list, places by way of a signpost or past destination list. Personality traits can be really fun, a call out with their favorite saying, item of clothing etc.
The future can be signified by clothing, props, a big signpost or the main theme of the art itself.
We work with you on ideas development
While you can order now using the form below, we will also respond to any questions to help refine and help you come up with a concept that when complete, will make you a gift ideas hero!
Personalized Retirement Gift Samples
Ordering  is easy!
Simply select the option you wish from the drop down menu below.   Your selected caricature artist will create an AMAZING caricature gift based on your photo/s and instructions.
For pet caricatures, each pet is a person. If pets are part of a scene, the artist does less detail and they are included in the scene price… they are recognizable only.
Full body inclusions are holding a book, fish or other small item etc.
With a simple scene is just that, lots of fun.
Simple 2 step process

Please complete the payment process using the order link below. A new window will open for this transaction. Then please upload the images and detailed instructions using the form below.
On receipt of your caricature order, your art will be started as soon as possible, and a sketch is normally sent with a couple of days. Final art will then take 5-10 days, depending on the number of people and the complexity of the job.
Delivery is by EMAIL. No physical product is shipped. We can arrange poster print, canvas or professionally framed prints. Please ask.

You will see discounts are applied for the more subjects in your caricature. Ask about bigger groups. If your pet/s are the main subject, they are the 'person'.